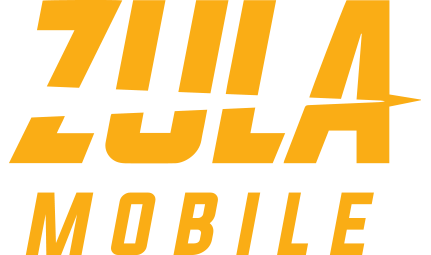 FULLFILLMENT OF THE OBLIGATION TO INFORM
Information and Clarification Text for Protection of Your Personal Data
We, as Lokum Oyun Yayıncılık ve Pazarlama A.Ş., put emphasis on security of the personal data you share; for that purpose we show maximum sensitivity to process and protect your personal data according to the law. In that respect, this Text is shared with you as a requirement based on Article 10 of the "Law No. 6698 on Protection of Personal Data".
When you download Zula Mobile application, you will have title of the data subject. Your personal data being collected by our company in the capacity of "Data Controller", their collection purposes and other issues are provided below.
What Is Your Personal Data?
Your personal data means the information that determines your identity or makes your identity determinable. Your personal data, as stated below, is being collected by us in parallel with the Purposes of Processing Your Personal Data.
Name-Surname,

User Name,

Nickname

Profile picture
The personal data collected and processed from you to play as a guest user through Zula Mobile is your device identity and nickname information. If you access to Zula Mobile game via your Zula PC, Facebook and Google account, the personal data collected and processed from you is name surname and profile picture information.
If you want to purchase any of the Services or Products we offer, we encrypt debit card, credit card or payment service information of you or third party buyer by employing the secure socket layer (SSL) technology in our system.
Purposes of Processing Your Personal Data
Forwarding commercial, administrative, informative and/or reminder e-mails about newly added and/or existing features of our Content and Services or requests for execution of the advertisement, promotion and similar activities regarding the products offered to our customers and/or certain information and/or service and/or paid services,

Submitting information or notifications regarding developments in the game of work through electronic mail,

Responding to your questions and offering an active user experience,

Informing of the new services (in-game character, gun, map, tournaments),

Contacting with the User when required,
Processing and Transferring the Personal Data
As part of the Law and other legislations:
Our company shall be able to convey your personal data to necessary and authorized persons and organizations at home and abroad including but not limited to the regulatory and supervisory agencies and other governmental agencies, and state institutions and organizations which are authorized to demand your personal data.

If you connect via Google or Facebook social media, the data is transferred since this information matches with extensions of the identified social media platforms.
Method and Legal Basis of the Personal Data Collection
It is collected for the following legal reasons.
The necessity of the data processing to fulfill legal liabilities of our company,

Publicization by you,

The obligation to process data for establishment, exercise or protection of a right,

The obligation to process data for legitimate interests of our Company provided (that) it does not harm your fundamental rights and freedoms,

Establishment of the user agreement or execution of the user agreement
Your Rights for Personal Data Protection
Pursuant to Article 11 of the Law, you will be entitled to the following rights by referring to our Company;
To learn whether your personal data is processed,

To request information if the personal data is processed,

To learn processing purpose of the personal data and whether it is used properly,

To know the third persons to whom the personal data is transferred at home or abroad,

To request correction if it is processed deficiently or incorrectly,

To request removal or disposal of your personal data as part of the terms specified in Article 7 of the Law,

To request notification of the operations carried out as per your rights such as correction, removal and disposal as mentioned above to third persons to whom the personal data is transferred,

To object to a conclusion to the detriment of you by analyzing your personal data exclusively by exclusive automatic systems,

To request compensation for damages you incur owing to the fact that your personal data has been processed illegally
.
You can transmit your requests for implementation of the Law and any question regarding your personal data to the address of Lokum Oyun Yayıncılık ve Pazarlama A.Ş., Esentepe Mahallesi, Büyükdere Caddesi, No:124, Özsezen İş Merkezi, B Blok, Kat:11, Şişli/ISTANBUL (through notary, registered mail etc.) or
contact-mobile@lokumgames.com
-
lokumoyun@hs01.kep.tr
in written.
Parental or Guardian Consent for Children to Process Personal Data
I, parent/legal representative of the child (Name/Surname of the Child) agree that personal data of my child can be collected, processed and transferred to 3rd persons under these rules pursuant to the Law No. 6698 on Protection of Personal Data" ("LPPD") and (user agreement, Code of Conduct), and I am informed about it.
Personal data of your child shall be retained for a period of time set forth by LPPD and other legislation, and the respective rights can be accessed at
www.zulaoyun.com and you can submit your relative requests to
contact-mobile@lokumgames.com
-
lokumoyun@hs01.kep.tr
via methods determined pursuant to the clarification text which is available on our website.
This FULLFILLMENT OF THE OBLIGATION TO INFORM was issued on 30.06.2020. In the event that any amendment is made on it, effective date and content of the Text shall be updated and published on platforms specified at www.zulamobile.com.