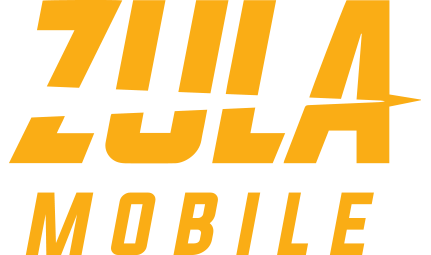 PLEASE READ THE FOLLOWING USER CONTRACT CAREFULLY. CONDITIONAL ON YOUR ACCEPTANCE OF THIS CONTRACT, LOKUM GAMES WILL ALLOW YOU TO USE GAME CONTENTS/SERVICES, PROVIDED ON ZULA MOBILE PLATFORM. BY CLICKING ON "I AGREE" BUTTON BELOW, AND/OR USING OR BY ACCESSING TO ANY ONE OF PLATFORM CONTENTS AND SERVICES, YOU HEREBY AGREE THAT YOU READ, UNDERSTOOD AND ACCEPTED THESE CONDITIONS FOR USE UNDER THESE CONDITIONS.

1. SUBJECT OF THE CONTRACT
1.1. The subject matter of this contract, is the determination and regulation of terms of use, applicable to the use of the game, named "Zula Mobil" (will be referred to as "Games"), published, offered for access by LOKUM GAMES (will be referred to as "Company") on www.zulamobile.com website (will be referred to as "Sites") and/or downloaded with "Zula Mobil" application on AppStore, Google Play Store platforms (will be referred to as "Application"), and associated digital contents or data, all kinds of products and/or services, related to Games, provided or sold on Sites/Applications and/or use of contents therein, in particular the Games, in any way, directly or indirectly. Zula Mobil Privacy Policy and Code of Conduct, are integral parts of this Contract.
1.2. Within the framework of this Contract, the Sites and Applications will be collectively referred to as "Game Platforms" or "Platforms."
1.3. Amendments. The Company, at its own discretion, may amend, revise, update the conditions of this Contract and Privacy Policy and Code of Conduct at any time, on the Sites and Applications. These amendments will take effect on publication on the Sites and Applications. Therefore for in order to be informed of any possible amendments and revisions, you hereby agree to review the Contract and other associated rules and regulations in the Sites and Applications at regular intervals. Your continued use of the Games or any associated content and services, after the effective date of any revisions, means that you accept all amendments. If you do not want to accept revised terms and conditions, please contact the Company to discuss the closure of your account.

2. DESCRIPTION OF SERVICE
The Company provides Games, which may be accessed on Platform and, contents, products and services, associated with the Games ("Services"). In case of need, the Company reserves the right to change URL addresses of sites at any time. To use the Service, you need to download the software in websites, allowing the installation of necessary parts, which available on websites ("Software"). In addition, creation of an account ("account") is mandatory for persons, who wish to use Services and the Company may not be held liable for any fees or charges, arising from termination of installation/use by your Internet Provider. Platform is an active part of Service and all kinds of uses of Platform, will be subject to the same terms and conditions with other associated Company rules and regulations.

3. RIGHT TO USE
The Service, provided, subject to terms of this Contract, is only for your personal use and is subject to a non-transferable, revocable, non-exclusive license for the use of Services. You may not sublicense, rent, lend or transfer Software or Service in any way. In addition, you may not modify, adapt, reverse engineer, or derive source codes of the software or may not use the Software or Service except situations, which are not explicitly stated in this Contract.

4. ACCOUNT
(a) Nature. If you are under 15 years of age and want to use Service, your parent(s) or guardian(s) may complete the registry process by opening an account with their own names, accepting full liability for all obligations, given in the Contract in question. The authority to control the suitability of Games in the Site with the age groups of the Members and to decide on this issue, belongs to the Members or the parents/guardians, as applicable. In case the member is below the legal age limit, it is recommended to ask parent/guardian the suitability of the preferred Game for his/her own age group and to play or continue to play on the approval of the same. It is a legal requirement that the Member, conducting transactions in the sale and acquisition of all kinds of tools, acquired for use in Game contents, presented on the Site, must be of full age, and it is recommended that the persons, who can not fulfill this requirement, must conduct such transaction and acquisition under the permission and control of parents and guardians and such transactions will be deemed to have been consummated by the Company in this way. In line with this information, it is recommended to use family filter programs, which can record all actions of minors on a computer and through which you can monitor the visited websites, and which can be used to minimize the possibility of access to harmful sites.

The members are responsible for all activities, mentioned in this Contract.
(b) Account. When your account is opened, you need to choose a name (Account ID), which will identify you to the Company. For you Account ID, you may not choose the name of a different person, a name, infringing trademark, copyright or other personal rights of third persons or a name, which may convince other members that you were a Company employee or a name, which the Company, at its own discretion, deems inappropriate. The Company reserves its right to delete or change such account ID. You are solely responsible for all activities, performed under your account and your account ID. Your account will be needed to access to services.
(c) Password. When creating your account, you need to select a password. You are responsible for protection of confidentiality of your password or all kinds of harmful consequences, arising from your own disclosure, allowing the capture of your account/use of your account and/or your account ID. You must not respond to password requests of third persons. The Company will never ask your password online or offline. Your password is a path and necessity for your connection process. YOU ARE SOLELY LIABLE FOR MAINTENANCE OF CONFIDENTIALITY OF YOUR USER NAME AND PASSWORD AND ALL ACTIVITIES, PERFORMED WITH YOUR ACCOUNT (INCLUDING ALL APPLICABLE PURCHASES AND CHARGES).

Only one person may use an account at the same time. You hereby agree that you will not transfer your account name and password to another person.

If you think that your account is accessed without your knowledge and approval, please contact the Company immediately. However, the Company has no liability in case illegal use of your account name and password is caused by your negligence.
(d) Registry Obligation. You hereby agree that you will provide correct, accurate, up-to-date and complete information to the registry form ("Registry Information") and will maintain registry to keep your registry information correct, accurate, up-to-date and complete. If you provide any incorrect, inaccurate, out-of-date, or incomplete information or any information, suspected by the Company to be incorrect, inaccurate, out-of-date, or incomplete, the Company reserves the right to suspend or terminate your account and to refuse all current and future service use.
(e) Former Members. Members, with terminated accounts, may not access to Service without written consent of Company for any reason or in any way, including through any other account.
(f) Affiliated Account. The Company terminates any account, it may similarly terminate other accounts, using the same member names, telephone numbers, e-mail addresses, mail addresses, internet protocol addresses or credit card numbers.

5. PRICING OF SERVICE
Other than purchases, specified hereunder, use of the Service is free. You are responsible for all charges, related to your internet connection.

6. SALE/PURCHASE OF GAME ITEMS AND ZULA GOLD ("VIRTUAL MONEY")
(a) Purchase of Game Items and Zula Gold or Zula Points. The Company, from time to time, may offer various game items to users for sale in Games and on Platform ("Game Items"). In addition, the Company, from time to time, may offer Zula Gold or Zula Points on Games and Platforms, to be used in the purchase of Game Items. If you choose to purchase Game Items or Zula Gold or Zula Points, you hereby agree that you understand how Game Items and Zula Gold and Zula Points are used in the Game and you are liable for all consequences, which may emerge due to the use and transfer of Game Items and Zula Gold or Zula Points. In addition, you hereby agree that the purchase and/or sale of Game Items and Zula Gold or Zula Points on any non-Game or unsupported websites, is strictly prohibited. PURCHASED GAME ITEMS AND ZULA GOLD OR POINTS ARE NOT REIMBURSED FOR ANY REASON, INCLUDING, WITHOUT LIMITATION, INTERRUPTION OR DISCONTINUANCE OF SERVICE. By accepting the terms of this Contract, you also agree that purchased Game Items, Zula Gold and Points are properties of the Company and the Company reserves the right to change the price, forms of use and term of existing new Game Items. YOU ARE SOLELY RESPONSIBLE FOR ALL CHARGES UNDER YOUR ACCOUNT, INCLUDING ALL UNAUTHORIZED CHARGES, WHERE THE PAYMENT SOURCE IS USED WITHOUT AUTHORIZATION. IT IS YOUR RESPONSIBILITY TO PROTECT YOUR MONEY SOURCE FROM ALL EXTERNAL ABUSES AND UNAUTHORIZED USES.
(b) Security and Anti-Fraud. When necessary, for security and prevention of fraud, the Company may need the names, phone numbers, addresses of purchasers of Game Items, Zula Gold or Points, under Privacy Policy. It may also require a written and signed declaration by purchasers, stating that the sale is real. Negligence of such activities may result in suspension of the account of user.

7. SHARING INVOICE DATABASE WITH THIRD PARTIES
The Company may share invoice database with 3rd persons, in order to improve its service quality and data. In this case, the user information, will be protected in line with Law concerning Protection of Personal Data, numbered 6698 and related legislation.

8. INTER-PLAYER TRADE
All trade and transfers, including, without limitation, Zula Gold, Zula Points, Account names, account Ids and all non-game transfers are strictly prohibited. The Company is not responsible for any losses, which occur due to permitted or prohibited trade and ALL KINDS OF PROHIBITED ACTIONS IN SUCH TRADE MAY RESULT IN IMMEDIATE TERMINATION OF THE ACCOUNT.

9. CONTENTS AND MEMBER BEHAVIORS
(a) Contents. By accepting this Contract, you also agree the following:
(i) by using the Software and Service, you may access to graphics, sound effects, music, animated videos, and texts (collectively "Contents").
(ii) Content may have been provided from another licensed independent content provider, including the contribution of Members in text format, all such independent content providers, hereinafter will be called as "Content Providers"), In line with its policy, the Company will not provide Content preview. In addition, although not necessary, the Company is entitled to delete any contents, which are deemed harmful, aggressive and inconsistent with this Contract.
(b) Content Rights. You hereby acknowledge that the Company and licensed Content Providers have copyrights and other rights on their own content in accordance with current legislation and you agree that you assume all liability in case of infringement of such rights. You hereby agree that you will not use any content, other than the ones you connect when playing the Game.
(c) Member Content. Members may upload and create content in various parts of platforms in various forms. Unless stated otherwise, with the presentation of your content in any place in the Service, you automatically grant the Company a worldwide, royalty-free, transferable, perpetual, irrevocable, non-exclusive right and use license right for reproduction, modification, adaptation, publication, translation, improvement, derivative works, distribution, display, other forms, media and compilation and combination for the fields of technology, which are currently known and to be developed subsequently.
(d) Member Behavior. When using the Service, the Members may not be involved in any behavior or communication which is inappropriate or which may prevent or restrict the use of Service by other Members. Members hereby agree that they will only use Services for legal purposes. You hereby agree that you will not use the Services as follows:
(1) Use of automated illegal Programs, Codes and Computers. The use of any illegal automated programs (For example, third person bot), systems, equipment, computers or codes in Games, is strictly prohibited and reserving your obligation to indemnify all damages, arising for this reason, all civil and criminal liability belongs to the Member. The Company, at its own discretion and based on legitimate information, may terminate the memberships of all members, determined to be breaching these terms of use and may suspend them indefinitely. All decisions, given by the company are final.
(2) Within the service, it is forbidden to be involved in disturbing behavior, such as harassment, threat, blockage, insult, harassment, unsolicited attention. The Company will not tolerate these actions and will suspend or terminate the account of a member, harassing others. In addition, all kinds of attacks against races, national origins, ethnic origins, religions, genders, lifestyle choices, disabilities or based on such other issues, are strictly prohibited.
(3) Sending or transfer and/or display of images of sexual nature and/or mention of such images, is prohibited. The Company prohibits the sending of images or other content, believed to be aggressive.
(4) The transmission of all kinds of content, which is not legal, is harmful, threatening, insulting, harassing, defamatory, rude, obscene, hateful, racist, ethnically and otherwise inappropriate. If the Members use an obscene and insulting language online or show other prohibited actions, even if concealed with symbols or other characters, they may get a warning and or may be expelled from the Games or related parts of Games temporarily or indefinitely, or their memberships arte terminated immediately and may face civil liability and/or criminal proceedings by the law enforcement.
(5) Similar scrolling and flooding actions, with similar disturbing effects. "Scrolling" means causing the screen to roll faster than the members may write on the same.
(6) Imitating all kinds of persons, including without limitation, company employees, monitors, and main computers. Members may not assert themselves as Company Employees in their Member names, member profiles, sound, text or graphic conversations, message delivery or all kinds of online communications, Impersonating Company employees causes immediate termination of account.
(7) Displaying "disruptive behavior" in chat areas, game areas, forums or other fields of Service. Disruptive behavior includes, without limitation, deliberately entering regular flow of dialogue in Service field. In addition, disruptive behavior includes, without limitation, advertisements, proposals and promotions.
(8) Sending and Transmission of chain messages and e-mails and pyramid marketing schemes. Such materials constitute undue burden in Services and are deemed as annoyance by most users. Some chain message and pyramid marketing schemes are also illegal. Such prohibited actions also include mails and messages, presenting a product or service and based on a chain letter.
(9) Sending or delivery of undesired advertising and promotional materials and other offer types. Services may not be used to send undesired advertising promotional materials or other offers to members. Members may not use the Company services to collect member names without explicit consent of members. The Company reserves the right to block and/or filter collective e-mail bids, sent via or through the Company.
(10) Breach of any operating rules, account or other online service rule. Concerning provision of service, the Members also agree to comply with the rules, introduced fore the Members by third persons, including Internet service provider.
(11) Breach of any national or international law and rule, deliberately or otherwise.
(12) Modification of any files by the Members, which are not authorized by the Company. Without explicit consent of related right owner, use of material, subject to the rights of any person (including industrial, intellectual property rights), is prohibited and results in termination of the accounts of members and possible civil and/or criminal liability.
(13) It is prohibited to send many undesired e-mails (spamming) to a single address. The Company reserves the right to determine which behavior will be deemed as "spamming" and may take civil or criminal action for spamming actions in the account. you hereby agree that the Company, its own discretion, may take any steps to prevent or block any behavior on the Service.
(e) Cheat Programs. The Company will not accept the use of macros, bots or mouse emulators, and similar cheat programs.
(f) Exploitation of Program Vulnerabilities. Members are prohibited from exploiting any program vulnerabilities in Games, and system of Platforms. Any breach may result in termination of account.
In case of breach of Member obligations, including the issues, mentioned in preceding paragraphs, the Member hereby agrees that the account will be promptly suspended by the Company and will be terminated and in this case, he/she will not file any claims against the Company. In case the member breaches said obligations, all civil and criminal liability, including the obligation to indemnify all damages of the Company and third persons, exclusively belong to the Members.
In case of termination of your Zula membership or deletion of Zula, you hereby declare that you will not claim any rights from Lokum Games. If you terminate your membership and if you request in writing, and in case of absence of a legal reason to retain, it hereby undertakes to destroy or delete or anonymize your data, other than this required data. In case of breach of Zula terms of use, it is entitled to terminate the use of Zula, to close personal website, close the information, uploaded to system by you, to access by third persons, including you and to delete the same, and in case a complaint or official investigation request is received from any government officials, concerning the other User, and/or in case it is determined that any electronic sabotage or attack, preventing the operation of the system or change the operation of the system, is committed, or in order to respond to all kinds of legal, administrative or official requests, it reserves the right to disclose all information and take all kinds of legal action and pursuit against the User and to adopt necessary measures as deemed necessary.
The User hereby agrees and undertakes that all kinds of user accounts, created to access to Zula and to use Lokum Games products and/or services, are viewable and accessible in searches, made by third persons in searches, made by third persons, on search engines, with respect to nicknames, profile pictures, name-surname, age, region, registry information, gender, favorite games, friend list, rank, etc information and contents, in line with this Contract.
All products in Zula, such as all characters and weapons are imaginary and any similarities with actual persons and objects, are imaginary. During their use of products and/or services, presented in the Site, the Users hereby agree and undertake that they will not use any names, symbols and logos, infringing any rights of any third persons, including intellectual Property rights, they will not commit actions, infringing the rights and authorities of third persons and institutions, and they will not commit actions in compliant with laws and in case of determination of a contrary action, Lokum Games is entitled to implement all kinds of temporary and permanent measures against the accounts.

10. CONFIDENTIALITY
Our Privacy Policy, which may be accessed through platforms, covering the use and protection of your personal data, is an integral part of this Contract.

11. PARENTAL GUIDELINES
During the use of our services, language and other materials, which are inappropriate for children and offensive for some users of all ages, may be accessible via Service. The Service can not guarantee that it will not provide a content, deemed offensive by other users, families and guardians offensive or deemed inappropriate by any users. The company, as a principle, will not preview the contents of materials and communications, transmitted by any players.

12. DISRUPTION OF SERVICE
(a) The company reserves the right to interrupt the service at regular intervals or with or without prior notice for maintenance works. You hereby agree that the Company may not be held liable for its service disruption, delay in service or any performance errors.
(b) You hereby agree that the Service may be interrupted beyond the control of the Company and your access to your account and service at any time, is not guaranteed. The Company may not be held liable for service interruption, delay or any performance errors beyond its reasonable control.
(c) In cases, disclosed in paragraphs (a) and (b), and in case of any service disruption, the Company is not obliged to reimburse all or a part of Game Item and Zula Gold and Point purchases.

13. LIMITATION OF LIABILITY
You hereby agree that the Platform, Service, software, content, Games and all other services, are provided on "as is" and "as well as" principle and the use of these are under your responsibility. Other service providers and the Company hereby disclaim all warranties, whether explicit or implicit, including, without limitation, merchantability, suitability for a particular purpose, lack of intellectual Property and other right infringements. The Company and all other service provider customers will not warranty that the service will satisfy your needs or the service will be provided without interruption, in a timely, safe and error-free manner. The Company and all other service provider customers, give no warranty as to use of services, quality of information, safety or accuracy of use, that products, services or other materials, obtained or purchased through service, will meet your expectations. The Company gives no warranty that the errors in the software will be corrected or in the website of presentation or servers, there were no viruses or other harmful elements. You hereby know and agree that all materials and/or another data, downloaded or obtained through service, is your own decision and risk and you are solely liable for all losses and damages on your computer system due to downloading the data. Unless specified in the Contract explicitly, no recommendations or information, obtained from the Company or any other service provider customers have any warranty. In case the Company detects any irregularities or fraud in return procedures, requested via Applications, it reserves the right to refuse return procedure and to terminate the use of the account. Without limitation with the foregoing, the Company may not guarantee the continuity, error-free nature, safety and virus-free nature of Service, software or Games and you are hereby deemed to have understood that you are entitled to no refunds for the failure of the Company to provide the abovementioned.

14. UNCENSORED INFORMATION
You are deemed to have understood that the materials and contents on internet may have been created and maintained by third persons (message boards/forums) and the sections of such materials could be sexual in nature, obscene, offensive or illegal. The Company may not be held responsible for any material, received as a result of access of third persons to the service, against any persons or institutions. All risk and liability, arising from the use of internet and service in general, solely belong to you. Regardless of how it is provided, the Company hereby disclaims from each and every liability, arising from contents, containing materials of third persons.

15. INTELLECTUAL INDUSTRIAL RIGHTS
All services, presented by Zula Mobile to users, members and visitors, including, without limitation, all kinds of games, contents, materials, documents, information, graphics, designs, products, in-game accounts, in-game products, e-mail services, software, update, and other similar services, are under legal protection in accordance with Law concerning Intellectual and Artistic Works and other related legislation and to the extent applicable, contracts between third persons and the Company and all tangible and intangible elements, asserts, and/or subjects, mentioned in this article, are subject to the property of Lokum Games and unauthorized commercial use of the same constitutes a breach of both ownership and trademark rights and the Company reserves all rights to file a case and to request indemnification.

No contents or Services, acquired over the Platforms, grants you any ownership rights on these. The Company has the exclusive right and authority to decide the use and validity terms of contents and Services, subject to Platforms and to terminate the use. You have to use this Content and Services, in compliance with applicable terms of use, the principles to be determined by Company and legal regulations.

No materials, contents, letters, texts, pictures, logo, compilations and/or drawings may be reproduced or distributed without prior consent of Company. If you wish to obtain authorization or in case you have questions concerning these conditions or if you want to obtain information from Company concerning Licensed Materials, you may contact us via, contact-mobile@lokumgames.com address.
Other than exceptional provisions in trademark provisions in Industrial Property Law, numbered 6769, Law concerning Intellectual and Artistic Works, numbered 5846, and unfair competition provisions of Turkish Commercial Code, numbered 6102, the elements in Zula, may not be used or caused to be used without written consent of Lokum Games in any personal or commercial activities, regardless of whether there is a profit motive or not, such actions may not be supported, will not acquire other products and/or services, provided under such uses or within the scope of the same, in case of acquisition, will not use the same in combination with the products and services, presented on Zula or on Zula, in case of determination of otherwise, Zula is entitled to apply all kinds of civil, technical, administrative or measures or restrictions concerning user accounts or transactions.

16. INDEMNITY
In case you breach this Contract hereby, on request of the Company, you hereby agree to hold harmless the Company, its shareholders, affiliates, managers, officers, employees, consultants, or suppliers, distributors, content providers and other service provider third persons, from all damages, liabilities, losses, judgments, claims, you will be exclusively liable for all expenses, including attorney's fees and expenses and litigation rights, incurred or to be incurred by the Company or said third persons, or to be suffered, paid, defended, settled in order to compensate for the consequences of your use of Services or breach of this Contract by you, and in any case, to indemnify the damages, suffered by the Company and said persons or to prevent them from suffering damages.

17. ANNULMENT
If you breach this Contract or if you deliberately infringe the intellectual Property rights of any third person or if any information, provided to us is impossible to verify or document, or at our own discretion, if we decide incompliance with and/or breach of Code of Conduct or the spirit of Game, disclosed in the Contract, during the Game the Company, without notice, may suspend and terminate this Contract (including Software License and account) with immediate effect. If the Company terminates this Contract for any reason, the amounts, paid for Game Items, Zula Gold and Zula Points, will not be refunded and you will lose access to your account. Regardless of temporary or permanent termination of the Service or your account, no refunds will be made to you concerning any Game Items, Zula Gold and Zula Points, purchased by you. In this case, you agree that you will not claim any rights from the Company.
All transactions and transaction fees, made over Zula, are under the responsibility and at the discretion of user. The user may use any payment option, given on the site, as deemed suitable. The obligation to comply technical and procedural rules, applicable with such payment option, will belong to the user. Paid products and/or services, provided on site, are delivered and fulfilled instantly on electronic medium in accordance with Law on Protection of Consumers and Distance Contract Regulation and with respect to these products and services, the withdrawal right of Article 15/1-ğ of Distance Contract Regulation, may not be exercises for these products and/or services.

18. GOVERNING LAW AND AUTHORIZED COURT
Lokum Games is not liable for the contents and effects of advertisements, published via Lokum Games. Lokum Games reserves the right to amend security principles. The user, member and visitors hereby declare that this information is sufficiently served to them, and they are aware and accept any amendments and updates on the same.
In the resolution of disputes, arising from the application of this Contract hereby, the commercial books and electronic records of Lokum Games will constitute exclusive evidence under Article 193 of Code of Civil Procedures.
This Contract is governed by Turkish Law. The Courts of Istanbul (Çağlayan) and Execution Offices will be exclusively authorized to settle any disputes, which may arise from this Contract